I think Mom and I are pretty typical of people who care about one another: sometimes we clash and sometimes we see eye-to-eye. Our tastes may differ at times but there are still things we can bond over and enjoy together. I hope you'll get a kick out of these favorite things I consider to be our "middle ground", the stuff that can make us both smile:


Music: We love the sensational singing voice of the beautiful classic actor-vocalist, Ms. Lena Horne. Click on either Lena Horne photo to see and hear memorable performances.

Lena Horne was magnificent on Sesame Street. Here she is singing a duet called "How Do You Do?" with her friend, Grover: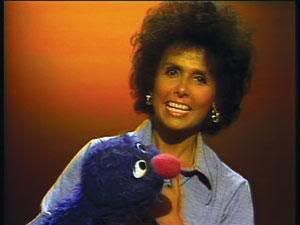 Did you know she'd won a Grammy for Best Pop Female Vocal Performance in the same year Pat Benatar won one in Rock for "Fire and Ice"?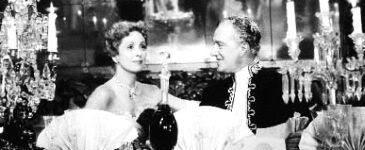 Movie: The Earrings of Madame de...(1953) Rent this classic and you're in for a noir masterpiece. I saw it recently on 35mm at Film Forum in NYC. I'm not sure if the rental would have subtitles that are easy to see, since even at the theatre I thought some words looked washed out against the black and white screen, but the visuals in the film are nonetheless elegant and enjoyable.

Perfume: If you can't agree on Guerlain Mitsouko or Coquette Tropique, try these classic Floral options for gift-giving: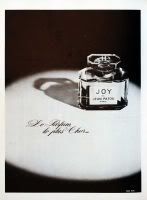 Jean Patou JOY (1930) is the classic jasmine-rose floral, the benchmark of great French perfumery against which all other perfumes are measured. Glamour never goes out of style, and Mom deserves "olfactory diamonds".


A drugstore classic redolent of sweet jasmine is Diane Von Furstenberg Tatiana. This lovely perfume was created by DVF as a dedication to her daughter. I'm not sure how easy it is to find now, but if you're thinking about buying a higher end jasmine such as Calypso Jala St. Barth, try this for comparison.



There are mother-daughter creations that span over a few generations: Caron Nocturnes (1981) is a luminous Aldehydic Floral blend of sandalwood, moss and white floral (stephanotis) with lively citrus notes. It was created as a modernized version of Nuit de Noel (1925), a woody, unsweet, powdery Aldehydic Floral with warm, mossy, earthy tones. I prefer the newer Nocturnes but the original is considered a true classic and has its fans. Parfum Sacre is another Caron perfume that was created as a modernized version of Or et Noir, the mother of all dark roses.

Thank you, all you mothers and sisters and aunts and grandmothers and angels in heaven and on Earth. We honor you--in a nutshell, thanks for havin' us and keeping us alive.