Marlen Harrison's Perfume Critic blog presents a new feature starting this Fall called "Perfume Pix by Rocker Chix". Sali Oguri will be the first Guest Contributor. Please stay tuned!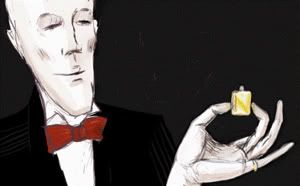 Click on the Perfume Critic banner to visit the international on-line magazine dedicated to olfaction & scent.
On 10/24/07, Sali writes: "Both music and perfume are architectural forms in space built with notes (pitch, or high and low) and time (in music, time is measured and we have rhythm--in perfume, there's the evaporation rate)..."
Click
HERE
to link directly to Sali's article.