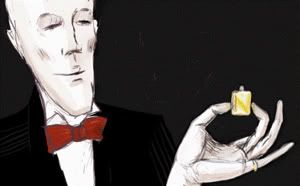 Click on the banner to read the latest Sali Oguri Pink Manhattan Purrfume review by Livia Scarcella for Perfume Critic, the international on-line magazine dedicated to olfaction & scent.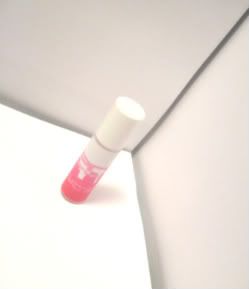 I wish I'd known about this glorious new review of Sali Oguri Pink Manhattan Purrfume by the lovely perfumista and fellow singer Livia Scarcella for Perfume Critic earlier. It was actually published on July 23, 2008, but I'm just now finding it. I'm so thrilled it received a 9 out of 10! I feel very honored to have my perfume written about by a favorite perfume reviewer of mine whose sweet, sexy and (often) feminine taste in fragrances I adore and agree with, and whom I'd dearly love to meet and jam with one day - here in the Big Apple or Down Under, I'd be up for some mighty good-spirited, healthy competition, too! ;-)

On a side note, please go ahead and laugh because Terms of Endearment which she mentioned happens to be a favorite chick film of mine. I'm actually quite the "girly girl" woman at heart!


Livia Scarcella is an aspiring musician, who has gained a Diploma of Ministry, focusing on Worship & Creative Arts, from Hillsong International Leadership College. Livia is currently working as a Sales Assistant in Sydney, Australia. Livia's favourite aromas include apple and vanilla. She may be contacted at [Livia at perfumecritic dot com].