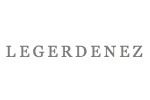 A beautiful perfume is of course a beautiful material thing, but for a perfume lover, the art of perfume is more about being saved by its more intangible aspect in daily living, and less about sending out an air of haughtiness or appearing worldly, beautiful, somehow different and special. Perfume, if we love a particular scent, can give us courage when we are about to give birth; it could resonate confidence when we climb on stage to speak to a crowd for the first time. Perfume can make us young again in an instant, taking us back to the very day when we smelled a particular scent on someone, in a specific time and place. Such experiences are so in tune with the very core of our nature, they can bring us strength, move us to tears, help us feel better, stay positive. Perfume is more than frivolous beautifying things but microcosmic abstractions of the world we live in, time in a bottle connected to our limbic systems, our blessed brains, our very being, the human being. If we are rational animals, perfume speaks to both body and soul, giving us room to explore our emotions thorugh it in the most artful, civilized way. Cait, a gifted and illuminating writer for Legerdenez perfume blog (mentioned in the New York Times Magazine in The Medium: Good Vibrations by Virginia Heffernan, March 16, 2008), understands this aspect of perfume, which is how she can find interconnectedness within the arts, and ultimately within the art of being human.

Cait has written an extraordinarily moving and poignant review of Persephone perfume, published on 12/22/08. I feel deeply humbled and grateful for this generous review in which she raises Persephone to a level of art I could only dream it could achieve. The perceiver of the art is an artist herself, a creative and inquisitive mind whose passion for social justice can also be felt in her assessment of my blogging style. Most of all, her article is an inspirational work of philosophical proportions, moving us to question just how deep the art of perfume is in the hearts of those who truly love it, who are as saved by each perfume as we are by beloved and meaningful songs that carry us through good and bad times. Please take a moment to click on the banner above and read her unique and heartfelt perspective, shaping and reshaping the way we smell - and in fact experience - perfume in a mind-and-spirit-awakening, future-forward light.

In closing, I just want to add that although Persephone perfume is now in very limited quantity, and there may not be any left to sell when the corresponding music project is finally done, I'm glad to have embarked on this journey, the second Sensorium of Song and Scent, my most daring scent creation for which I had, in my own way, gone out on a limb. Perhaps it was the scent itself that gave me courage to get it out there. I'll have to consult the perfume gods as to how this magic actually works.